About the Capital Area Dental Foundation
We are a network of dentists working together to provide essential dental care to people who need it the most. We do this by:
Becoming experts on the needs of our five-county region.
Developing programs that no one else if offering to meet those needs.
Using our financial and human resources efficiently and effectively.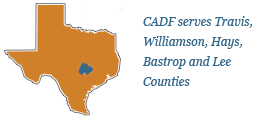 I've been a dentist in this community for more than 30 years. What the CADF has done in the past year or two is nothing short of amazing. The momentum is on our side. We are on our way to fulfilling the true potential of our profession."

—Norman Mason, DDS