Become a CADF Volunteer
We love what we do and we're making a difference. Become a Volunteer. Make a Difference.

Volunteer opportunities
There is no better time to volunteer. Whether you have a few hours a week or a few hours a year, you can make a difference. We offer different volunteer options to match your interests, schedule and skills.
For more information, contact:
Megan Woodburn, CAE
512-652-8240
m.woodburn@capitalareadentalfoundation.org
Texas Donated Dental Services (DDS):
For more than a decade, DDs has been providing life-changing dental makeovers for low-income adults. To qualify, patients must be either over the age of 55 OR have a permanent disability, and must have no other way to obtain dental care. Dentists can take on as few as one or two cases a year.
Dentists on Campus (DOC):
If you like working with kids and are tight on time, the DOCs program is a great fit. You spend a few hours on an underserved elementary school campus–teaching kids about how to care for their teeth using a curriculum provided by the CADF and our partners. It's a win-win for everyone and an easy way for dentists to give back to the community. For more information about how to participate next year, please contact Dr. Ensy Atarod at ensyatarod@yahoo.com.
St. Vincent de Paul
Dentists are needed to provide emergency dental care to low-income adults through CADF's partnership with St. Vincent de Paul.  All care is provided in the comfort of your own office.
Health Alliance for Austin Musicians (HAAM)
CADF recently joined forces with the Health Alliance for Austin Musicians (HAAM).  Dentists are needed to provide preventive and curative dental services to low-income working Austin musicians who have no dental insurance.  All care is provided in the comfort of your office and you will receive some reimbursement for the care provided. Covered services include exams, cleanings, fillings, and most extractions. Cosmetic dentistry, crowns, bridges or root canals are not covered.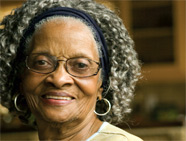 In 2010, we doubled the number of dentists participating in the DDS program, provided over $250,000 in service, and closed 75 cases—as many as the rest of the state combined. We created a 900% return on investment.